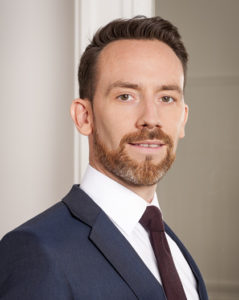 Areas of expertise
• insurance law
• public liability law
• industrial risks
• personal injury
• construction law
• criminal law
• business law
Experience
Following several training periods with Dutch-speaking lawyers and law firms, Goulwen Pennec worked for 10 years with Soulié & Coste-Floret, a law firm specialising in insurance law and public liability.
He has acquired considerable experience in handling cases involving industrial risks, professional liability, accidents and compensation for personal injury.
 Education
• Master's degree in Business Law, Rennes University, 2002
• DESS or Master's degree in International Business Law, University F.Rabelais, Tours (member of the CDCI), 2003
• Lawyer registered with the Paris Bar since 2005
Activity
Founding member of the international network of lawyers Justone.
Langues
• English
• Dutch
• German