A multidisciplinary/multisectoral firm with an international outlook
highly-developed, recognised expertise in liability law and insurance law: work on industrial risk, construction, personal injury and road traffic accident cases
background of general law: contract law, criminal law, commercial litigation, computer law, construction law and land transport law
multisectorial expertise: insurance, industry, transport, energy, environment, building, construction, IT
extensive experience in litigation and court-ordered appraisals
clientele composed of corporate clients (insurance companies and businesses) and a few personal clients
international outlook: foreign clients, especially English, Belgian and Dutch
A multidisciplinary firm
Pennec & Michau provides information, advice, representation in court and assistance in the fields of liability and insurance law, especially in matters where the following types of law are involved:
• Insurance       
• Industrial risks
• Construction
• Real estate
• Personal injury
• Road traffic accidents
The firm also works in the following legal fields:
• Contract law
• Criminal law
• Business law
• Construction law
• Computer law
• Land transport law
 A multisectorial firm
Pennec & Michau combines its highly-developed legal expertise with its extensive experience in certain economic sectors:
• Insurance
• Industrie
• Transport
• Energies renouvelables
• Environnement
• Building/Construction
• IT
• Health
A firm with an international outlook
Pennec & Michau works on both domestic and international cases.
The firm works in French, English and Dutch and occasionally in German and Italian.
 Goulwen Pennec is a founding member of the international network of lawyers Justone.
Our Team
2 founding partners: Goulwen PENNEC & Clément MICHAU, who have both worked for well-known Paris law firms specialising in civil liability and insurance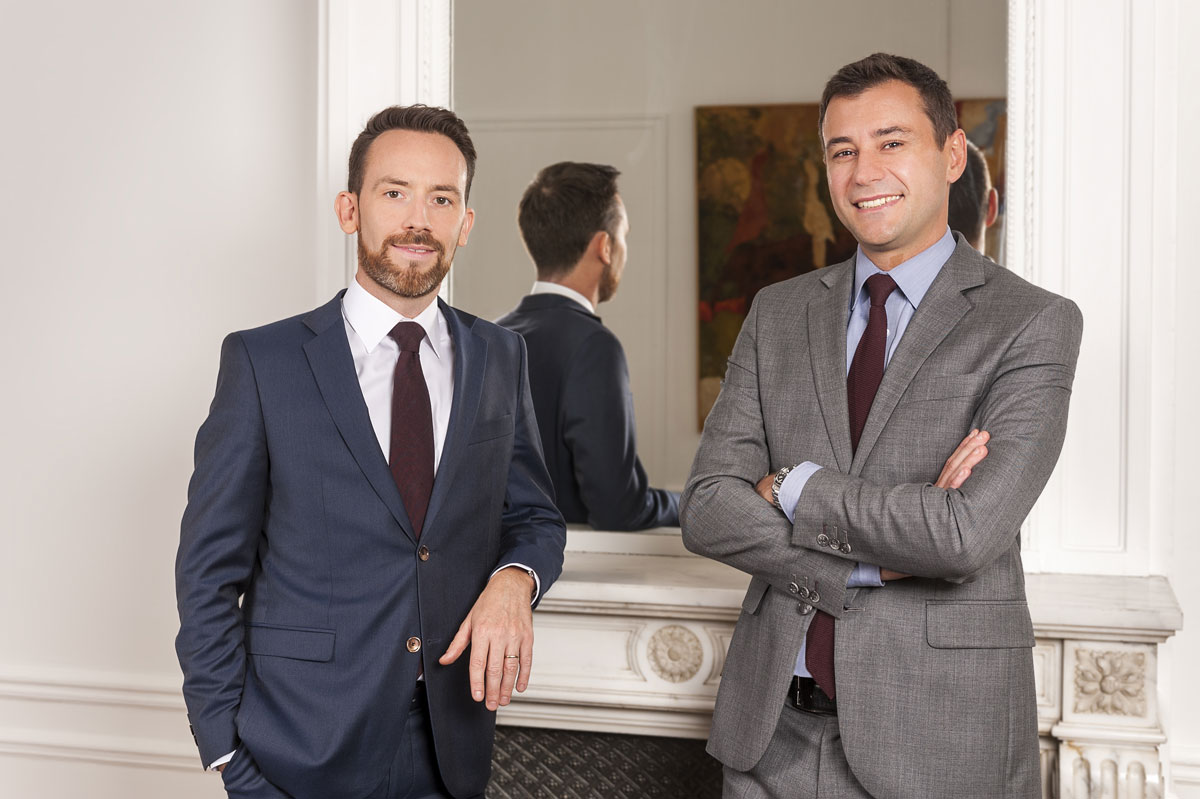 Our aim is to keep the firm medium-sized in order to remain close to our clients.
How we work
Pennec & Michau is young and dynamic team. When working with our clients, like all service providers, we put a premium on:
We travel for court-ordered appraisals (to construction sites, to factories), as well as for court appearances in Paris, all the provinces and abroad if necessary.
Proximity to our clients:
We aim to keep our firm medium-sized in order to maintain direct, personal contact with our clients and offer them tailor-made, high-quality services. Each matter is monitored and/or supervised by the partner in charge and is meticulously studied and handled.
Our fees
Our fees are fixed with the client in a fully transparent manner, in accordance with the ethics of the legal profession, after the client has accepted our estimate.
PENNEC & MICHAU (AARPI)
10, Square Desaix – 75015 PARIS
• Metro : line 6 (Bir Hakeim and Dupleix stations)
• RER C : Champ de mars – Tour Eiffel station
• Parking : Interparking Pullman Tour Eiffel, 18 avenue de Suffen 75015